Carr + Associates is a boutique law firm specializing in real estate, probate, estate law and transactional law. Since 2015, our expert legal team has assisted countless families in their real estate needs as well as the planning and administration of their estates. Carr + Associates is dedicated to providing quality, personalized service to our clients, no matter their area of need.
Meet the Managing Attorney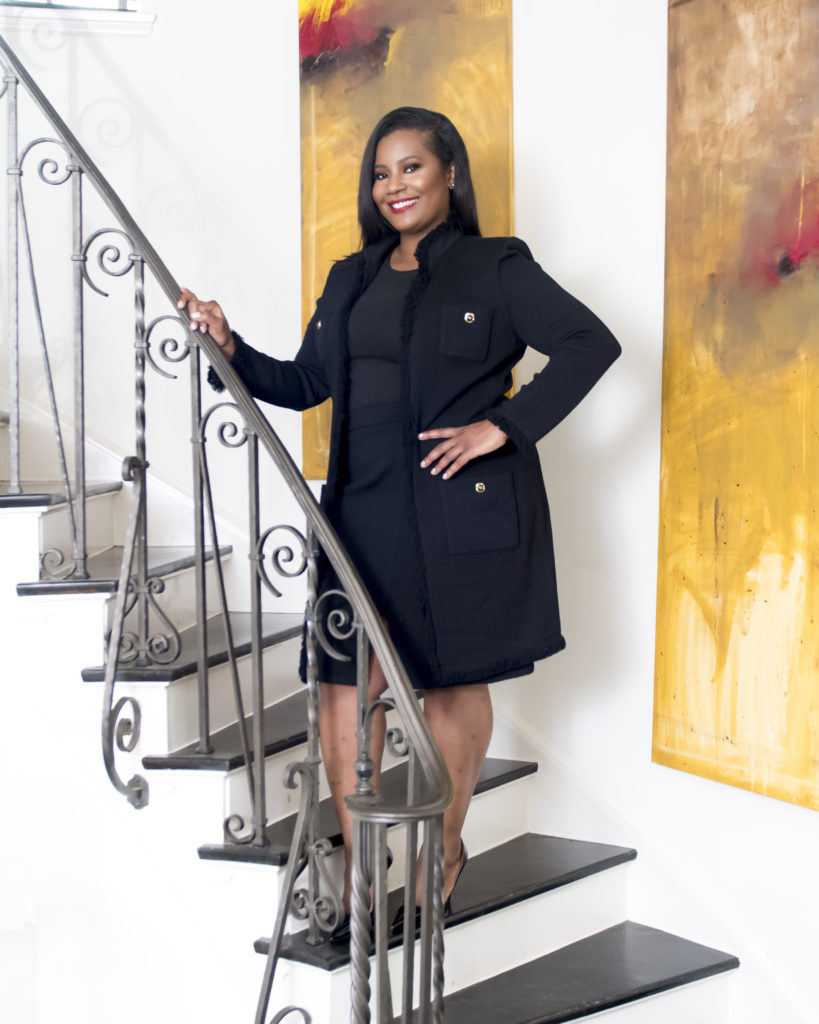 Chavon D. Carr's deep commitment to improving the quality of life through community revitalization has led to a decade-long career rooted in real estate. She boasts extensive experience in structuring and implementing financial and real estate transactional deals for both the public and private sector.
Carr began her legal career in Houston, Texas in 2007. She joined the Houston Metropolitan Transit Authority (METRO) as a US right of way attorney. Her efforts lead to Metro acquiring more than 100 commercial and residential properties for the expansion of the light rail. While there, Carr provided litigation management support for properties resulting in condemnation. Additionally, she oversaw an audit of acquisition files to ensure proper compliance with federal and state regulations.
In 2011, Carr joined Sadler Law, LLP as an associate attorney, marking her transition to the law firm sector. Carr analyzed complex probate and real estate title ownership issues for oil and gas exploration and production companies and prepared title opinions for various purposes.
Carr moved on to the transactional energy group of Steptoe & Johnson, PLLC, one of the country's top energy law firms. As an associate attorney, Carr focused on growing the firm's presence and clientele in the Houston market. She continued her efforts of insuring that her client's were in compliance with local and federal regulatory standards in the drilling of oil and gas properties and assets. Further, Carr assisted some of the largest oil and gas companies in analyzing risks associated with joint ventures, purchase and sale agreements and other agreements related to the transaction.
Carr hosts regular meetings with community members, educating individuals on probate and real estate issues. She is a member of the Steering Committee for Northern Third Ward Planning Committee and president of Wheeler Avenue Baptist Church Legal Ministry. She holds memberships in the Texas Bar Association Probate and Real Estate Section, State Bar of Texas Pro Bono College and the Houston Bar Association Probate and Real Estate Section. Carr is a recipient of the 2016 Iota Pearl of Service Award from Iota Phi Lambda Sorority and candidate for 2017 Woman of the Year for the Leukemia & Lymphoma Society.
A graduate of Spelman College, Carr earned a Bachelor of Arts degree in Psychology with a concentration in Business Management. She went on to earn her Juris Doctorate with a certificate in Health Law, from the Saint Louis University School of Law in St. Louis, Missouri.